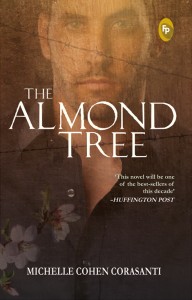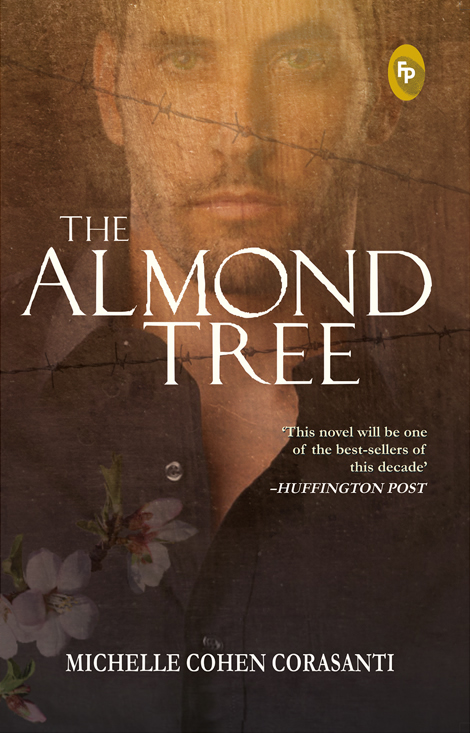 The Almond Tree is a vivid, heartfelt account of the life of Ahmed, an Arab in Israeli occupied Palestine. I was quitesurprised when I came to know that the author is Jewish. The plight of the Jews, prior to and also during the creation of Israel, is a well-documented one. I too have been a staunch supporter of the never-say-die attitude of Jews ever since I read Leon Uris' captivating books on this issue. However Michelle Cohen Corasanti's Almond Tree has made me think about the other side of the story, the people of Palestine. Have the once oppressed Jews themselves become the oppressors in this ancient land? Michelle Cohen has written a beautiful tale of dreams coming true juxtaposed with the cost of achieving those dreams. She does not take any sides and leaves it to the reader to make up their minds on where their hearts lie.
The Almond Tree is Ahmed's story and it begins in 1955, when he is 7 yrs old. (The first chapter reeled me in and I was hooked). Ahmed lives with his parents and siblings in a beautiful house in Israeli-occupied Palestine, from which they are evicted by Israeli troops without any notice.They are given a much smaller place to live in. Ahmed's father whom he calls 'Baba' is the epitome of humaneness. Even when his mind is deeply wounded by the loss of a child and their house, he advises his sons not to let go of their decency when faced with injustice, cruelty and intolerance. Ahmed is unlike other boys of his age. He is a genius and idolises Albert Einstein. When Baba is unjustly accused and sent to jail, 12 yr old Ahmed has to step in as the head of the family. Along with his younger brother Abbas, he starts working in a construction site and continues his studies in the evenings at the insistence of a beloved teacher. He has to face loss and tyranny at every juncture of his life, but he retains the words of his Baba, to rise above the pettiness of men and work towards attaining his dreams. Running through all these events are the travails faced by an oppressed people, where their basic needs are ignored and they have to live in the most inhuman conditions. Ahmed and his younger brother Abbas make a tent when their second abode is destroyed by soldiers. ".…….when curfew began, the six of us squeezed in and lay crushed together, the little ones on top of the bigger ones. The high temperatures, body heat, sweat, lack of air and inability to move made sleep impossible" Survival is a daily battle against official apathy, brutality of the law and acute shortage of food. Even the climatic conditions are brutal. Abbas is the complete antithesis of his kind and brilliant brother. Abbas' mind is racked with hatred for the Jews whom he sees as the source of all their sorrow and that of their people.
The turning point in Ahmed's life occurs when he wins a scholarship into the prestigious Hebrew University. Backed only by his father in prison, against the wishes of his other family members and friends, he enrols himself and starts living amongst his 'enemies'. The dichotomy among people is shown so beautifully here, when Ahmed meets and interacts with Jews who do not see anything wrong with hailing the genius of an impoverished Arab classmate. Ahmed's intelligence and innate gentle nature wins over the minds of the other Jewish students. Even here, where knowledge is considered supreme, he has to face discrimination from a professor who later plays a very important part in his life.
Ahmed's ascent from a poor Arab student to one of the most respected scientists in his field is a story of remarkable courage and fortitude. One can only marvel at the human mind's ability to focus and overcome seemingly insurmountable odds. Ahmed's single minded determination to give his family a secure life is what keeps him on track. Spanning six decades, this story takes us along with Ahmed through occupied-Palestine, the Hebrew University in Tel Aviv and to the United States. Even though shadowed by tragedy, Ahmed does not give up at any stage of his life. He is not soured by his experiences, but he uses his knowledge to better the lives of his family and brethren.
Michelle Corasanti's debut novel brings to us a heart rending story of courage and resilience. The Almond Tree is undoubtedly one of the best books I've read this year. I feel that she brings a touch of gentleness and compassion in her stories which leaves the reader with an ache in the heart.
---
Read the original review on The Greedy Reader.