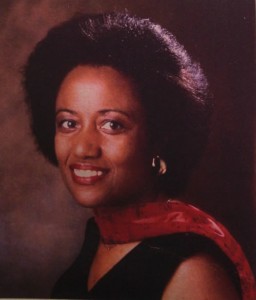 This book is destined to become a classic and Michelle Cohen Corasanti will take her place among the great authors of our time – Toni Morrison (Author) Harper Lee Aleksandr Solzhenitsyn. If you appreciate Khaled Hosseini you will become a devoted fan of Michelle Corasanti as well. Check the latest link of her review: https://www.goodreads.com/author_blog_posts/6558528-michelle-cohen-corasanti-s-the-almond-tree
You probably do not recognize the name Michelle Cohen Corasanti, but you will. She is the author of a consequential book that will force us to look at the tragic Palestinian Israeli conflict in much the same way that Solzshenitzyn's One Day in the Life of Ivan Denisovich compelled us to examine the harsh realities of Soviet labor camps. Just as Sholshenitzyn's writing changed us, Corasanti's The Almond Tree will have purchase on our moral imaginations equal to that experienced through reading To Kill A Mockingbird or watching Schindler's List. Throughout The Almond Tree's pages we absorb the suffering and wasted possibilities and hopes of the people whose lives have been distorted or destroyed through years of devastating violence and unrelenting oppression. 
The Almond Tree is not an easy read. It is not something one can enjoy, unless one enjoys having one's heart shredded by painful truths.Or unless one is comfortable with prods to the conscience that demand personal and perhaps costly moral action. The Almond Tree skillfully cobbles together a mosaic of the Palestinian condition from the mid-twentieth century to the present time with stark candor. Yet, for all of its brutal revelations, its unrelieved depictions of minefield deaths and abusive political prisons, of extreme marginalization and demeaning discrimination, of hunger, poverty and want, of toxic environments, of hatred and despair, The Almond Tree also offers hope. Its main characters provide points of view that enable balanced comprehension of both sides of the Israeli Palestinian conflict, and these fictional characters do so without compromising the humanity or cultural traditions or great potential of either side. However, like any great work of literature, The Almond Tree is honest. It places real blame, not gratuitous blame, where it belongs.
It does not hide behind political complexities nor shift responsibility for some truly abhorrent practices of Israel toward the Palestinian people. Neither does it condone retaliatory violence. The Almond Tree is instead the literary equivalent of Guernica, exposing the real costs of violent conflict, extinguished human dreams, families torn asunder, opportunities lost, and the tragic waste of brilliant and creative human minds. Like Picasso's painting Guernica, Corasanti's book has the power to command the world's collective attention, and if we pause together long enough, her book assists us in challenging the lie that the expedients of inhumane policies and treatment are justified to secure a just and lasting peace in the Middle East and the restoration of human rights to the ordinary Palestinians who simply want to live with dignity and freedom. 
There is an apocryphal anecdote about Abraham Lincoln greeting Harriet Beecher Stowe as "the woman who started this great war," in reference to her abolitionist novel, Uncle Tom's Cabin and its role in fanning the passions that began the Civil War. My hope is that one day heads of state from around the globe will actually say to Michelle Cohen Corasanti, "You are the woman who, when you made us look through the eyes of Ichmad Hamid, Menachem Sharon and Abbas Hamid, of Nora,Justice and Zoher, of Baba and Yasmine, of Amal and Sara, effectively argued for peace."
Marsha Hansen
---
Read the original review: https://www.goodreads.com/author_blog_posts/6558528-michelle-cohen-corasanti-s-the-almond-tree