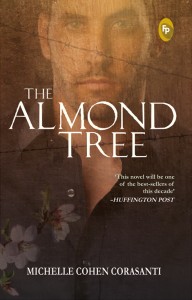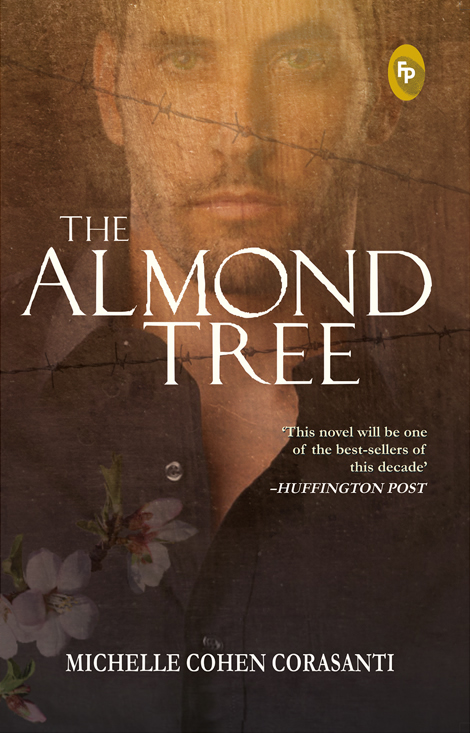 This. Yes, this. This is exactly the kind of story I need to read. If I had to pick one single genre to read for the rest of my life, it would be this.
The simple and sole reason I picked up The Almond Tree to read was because it was spoken of on par with the most incredible novel I've ever read- Khaled Hosseini's The Kite Runner. I am not going to compare the two because that would mean being unfair to both when they are each amazing in their own way. There's nothing about The Almond Tree that I'd like to say that hasn't been said before. All those highly impressive praises given to the book by leading newspapers are so true that I doubt there still are any adjectives left to describe it's sheer amazingness.
As a story, The Almond Tree took turns that I was hoping against hope it would take and I couldn't have been happier with the turn of events. Every death saddened me and brought tears to my eyes but in such stories, death is not just unavoidable, but much needed. Each of these deaths was followed by a slight ray of hope.
I am not very well versed with the whole Israeli- Palestinian issue but I do read the newspaper and I have done my Majors in Politics so I like to believe that I know enough and I'm going to dig more into it now. This is the main theme of the book and I found it very interesting and intriguing to take a look at it from the protagonist Ahmed Hamid's eyes, right from when he is an innocent and curious twelve year old to the time he becomes a grey haired intelligent sixty something year old, and throughout all this, what stays constant is that he remains a family man. I didn't relate to his obsession with science but I understood it and I admired his passion for the same. What made Ahmed, Ahmed was the careful, loving and respectable upbringing done by his Mama and Baba, the latter for me was perhaps one the best book characters I've ever encountered.
Author Michelle Cohen Corasanti's writing is so crisp, smooth and impressive. The pages flowed with wonderful words and simple teachings that I hope to apply in my life someday. The author tells the reader an amazing story in an amazing way and if this is only her debut novel, I really cannot wait to read what she writes next. She has portrayed humanity in its essence and her characters and story have managed to touch my heart. The Almond Tree did not leave me as numb as I would have liked it too. Nonetheless, it is an amazing novel that's definitely one of the most impressive debuts of 2013. It is a story that's about more than just education and politics- it's about family, faith, friendship, hope, peace and love.
*NOTE: We (The Readdicts) received a copy of The Almond Tree by Michelle Cohen Corasanti from Nimi @ The Readers Cosmos in exchange for an honest review. We thank Nimi for the book!