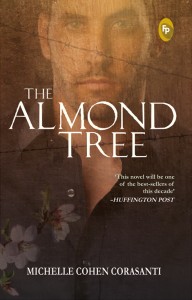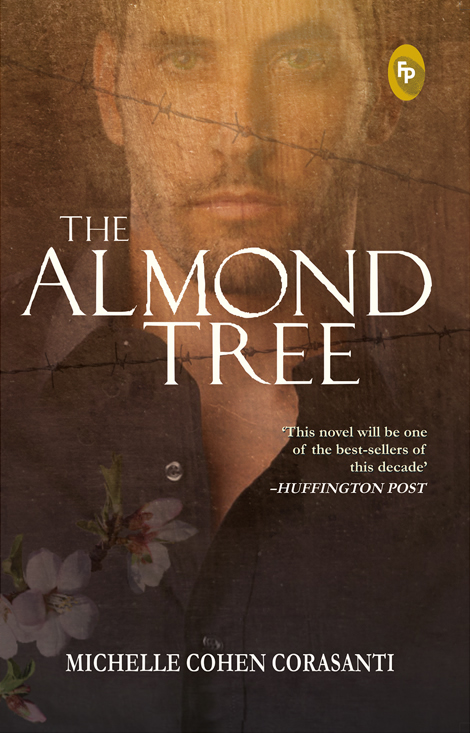 Against a background torn from the pages of todays headlines, The Almond Tree, by Michelle Cohen Corasanti, recasts the Palestinians in Israel and Gaza, a people frequently in the news, but often misrepresented and deeply misunderstood. This stunning debut conveys a universal story of human courage and perseverance. Comparable to Khaled Hosseini's The Kite Runner, this novel delivers an inspirational story of unfathomable pain and an incredible perseverance. Gifted with a mind that continues to impress the elders in his village, Ahmed Hamid struggles with knowing that he can do nothing to save his friends and family. Living on occupied land, his entire village operates in fear of losing their homes, jobs and belongings. But more importantly, they fear losing each other. On Ahmed's twelfth birthday, that fear becomes reality. With his father imprisoned, his family's home and possessions confiscated and his siblings quickly succumbing to hatred in the face of conflict, Ahmed begins an inspiring journey using his intellect to save his poor and dying family. In doing so he reclaims a love for others that was lost through a childhood rife with violence and loss and discovers a new hope for the future. The Almond Tree humanizes a culture and brings characters from a distant land to life.
About the Author
Michelle Cohen Corasanti has a BA from Hebrew University in Jerusalem and an MA from Harvard University, both in Middle Eastern Studies. She also holds a law degree. A Jewish American, she has lived in France, Spain, Egypt and England and spent seven years living in Jerusalem. The Almond Tree is her first novel.
You read of loss, pathos, and pain, and then, you realize that it's real, and not just the streaming pages of a fictional narrative. In fact, nothing in 'The Almond Tree' can be termed as a fiction in the inherent sense of the word. Though the characters might have been sketched by the author's imagination, they portray the condition and the hardships of the Palestinians in Israel and Gaza. It's the hurt, and the open wounds that speak aloud in the novel, the narrative bringing forth the realism of modern day conflicts.
'The Almond Tree' marks a remarkable debut by Michelle Cohen Corasanti. It is the story of Ahmed Hamid, who, infested with a feeling of guilt and shame every time he meets his father in the prison, decides to get rid of this life of poverty and make a mark, which would make his father happy. His early years are spent amidst trying to earn whatever little he could for his family by means of labour, in slaughterhouse and other sites. With the help of his siblings, Ahmed does all sorts of menial jobs that ensures his family at least gets something to eat, even though it doesn't quench their hunger totally.
However, Ahmed, always a bright student, decides to continue his education and seeks advice from his father, who, always a man of courage and determination, urges him to go ahead and live his dreams. Times are tough and Ahmed doesn't find favor with the teachers, professors and students owing to his background. The book displays how Ahmed fights against all odds, giving his total effort and concentration to his goals, to which he is so single mindedly devoted. He faces resistance from his family members, specially his mother, as he decides to leave them and go to university for higher studies. However, his father has full faith on his abilities, and urges his son to carry on the path of his aspirations. What happens hereafter, and how Ahmed moves on with his life, along with his family, and love, forms the crux of the story.
The narration provides impetus to the story, and helps it flow smoothly. Though the ambiance is laden with misery and helplessness, there is always that tiny bit of hope that keeps the positivism alive in the book. You derive strength from the characters, learning from their struggles, and determined you become, standing bold and firm amidst the face of adversities. In fact, the backdrop makes you believe in the authenticity of the characters, 'cause reading about them, you really that there are similar people, struggling out there in Israel in Gaza, misinterpreted and misunderstood.
'The Almond Tree' has one of the most powerful opening chapters that I have ever come across in a book, and instantly draws you towards its vortex. Sentiments and emotions play their parts well, and the author does a great job in painting the images right before our eyes. The scenes seem real with the words drawing the colors in the horizon.
A book that is adorned with smiles and tears, living with hope, and with failure, 'The Almond Tree' makes you see life in an all new perspective, and more.