Hello Readers!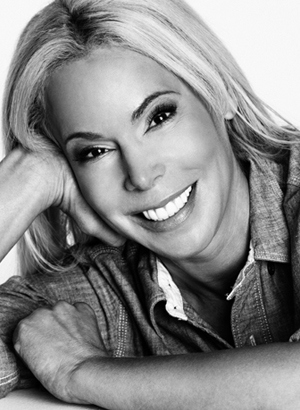 We know it's been some time since our last interview but you won't regret the waiting once you hear whom we interviewed this time. Just stick to your seats and don't jump out in amazement. So presenting, the one and only, MICHELLE COHEN CORASANTI author of the international sensation "The Almond Tree". We know it's a bit difficult to digest but get over it!
A little about Michelle Cohen Corasanti
Name: Michelle Cohen Corasanti
Book: The Almond Tree
Nationality: Jewish American
Current City: New York
Site:  www.thealmondtreebook.com
Now presenting the exclusive interview of beautiful and talented Michelle Cohen Corasanti. Just hold on to your seats and enjoy the ride!
Tell us something about your first book 'THE ALMOND TREE'.
I carried the story for The Almond Tree inside me for a decade before I was able to digest and recover from what I had witnessed, learned and heard enough to pen it.
How's the response from the readers?
Incredible. People around the world are relating to The Almond Tree. I am really excited that it's going to be coming out in ten languages.
It is somehow related to your own life, your seven years in Israel.
It's a very personal story. I wrote about what I know, witnessed, learned and heard. Not only during the seven years that I was in Israel, but also the five years I was at Harvard afterwards. There, I met Palestinians from Israel who were doing their post-docs at Harvard and MIT in science so I continued to live with and be surrounded by people from that world.
When did you thought about penning those moments in your debut book.
After I read The Kite Runner and realized that a writer can reach into readers' hearts and let them see a part of the world or part of history with compassion and humanity.
Did you at any point feel that it could be a risk for debutante to go with a controversial historical tale?
My greatest fear was that my words would fail me and I wouldn't be able to shine a light as bright as I could. That's why I took 21 writing classes, worked with 6 editors and spent 7 years to writeThe Almond Tree.
'Writing', what is the importance of this word in your life
Writing has become my life. It's a part of who I am.
 Do you remember your first creation? What was it about?
The Almond Tree was my first creation. I became an author because I had a story to tell.  I didn't become an author because I wanted to tell stories.
 How and when did you enter the writer's world?
As soon as I finished The Kite Runner and realized that writing was a way for me to help bring about positive change.
 What was your source of inspiration? What inspires you now?
The Kite Runner was my source of inspiration. Now I am inspired by how I am reaching people all over the world.
Do you like reading? Who's your favorite author? Favorite Book?
I love reading.  My mother has been a reading teacher for fifty years, so she instilled that in me early on in my life. My favorite author is Khaled Hosseini and The Kite Runner is my favorite book. I also loved The Reluctant Fundamentalist, Open, The Invisible Bridge.
What are your plans for future?(In writing field and in general life)
I'm finishing my second novel.
What is the hardest thing about writing?
Finding enough hours in the day.
What is your advice for budding writers?
Write about what you are passionate about. Read a lot, but read as a writer. Take writing courses if you can. Never give up. The Almond Tree took me 7 years to write. It could have taken 40.  Writing is about rewriting.
You have seen a lot in your life from childhood till now, what's your say about the journey called 'life'?
My life now is wonderful, but I spend every day writing about the worst part of my life, about the people I left behind. But I feel blessed to be able to share the story of these people and hope that in some small way The Almond Tree can help change their lives too.
Your words for 'The Author's Blog'.
Thank you so much for showing interest in The Almond Tree and helping me shine a light.
Woof! Well we are not sure about you people but we sure enjoyed this amazing session. A great thanks to Michelle Cohen Corasanti for being a part of TAB and providing us with an opportunity to feature her on our blog.
Special thanks to Nimi Vashi(TheReadersCosmos) for without her, this wouldn't have been possible.
Keep Reading… Keep Writing.
With Regards,
Team TAB